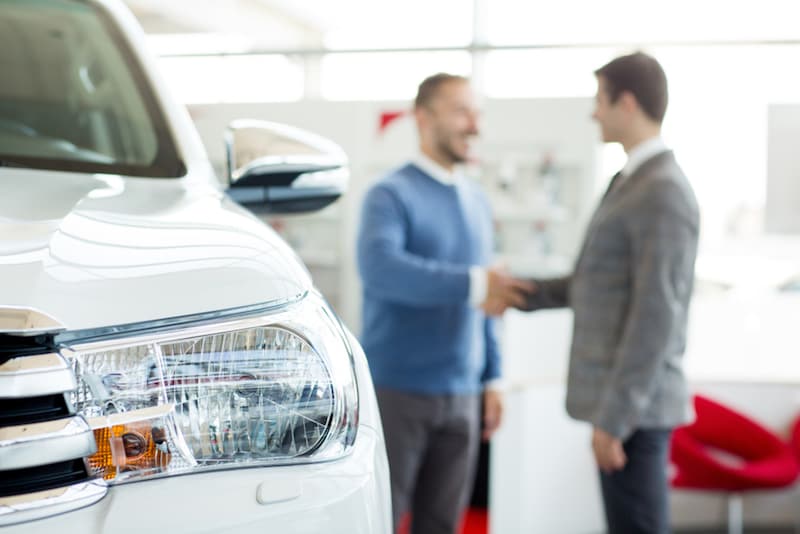 Buying a new car can be a difficult process if you don't know what you're doing. Our Hannibal area Toyota dealer makes it a bit easier for you by coming up with a list of documents you should always bring to the dealership when you intend to purchase a new car.
Valid Driver's License
First and most important, your driver's license will let the dealer know you're legally allowed to take the car for a test drive and drive it off the lot. It also serves the purpose of verifying your identity for your check or other form of payment.
Proof Of Car Insurance
If all you plan on doing at the dealership is purchasing a new car, you'll need your license and your proof of car insurance. In some cases, proof of having insurance on your current car is enough, but to ensure that you won't run into any hiccups, it's best to call ahead and set up the new insurance policy if you know which car you're buying.
Hannibal area drivers get a great selection of new Toyota models for sale to choose from, so if you aren't sure which car you want going in, you can always call your insurance company from the dealership to have them fax or email an insurance card to the dealership.
Current Vehicle Registration For Trade-In
If you intend on saving up to thousands of dollars by trading in your vehicle, you'll need to bring your current registration to prove to the dealer that the car is yours and ownership can easily be transferred from you to the dealership.
Proof of Residency
Our finance center will help you secure a new car loan at a competitive rate to help you drive off the lot comfortable with the price you paid. In order to start the process, you'll need proof of residency to verify the information on your application is correct. A utility bill is a common document to bring to verify your address.
Contact us today with any more questions about the process leading up to driving off the lot in the car of your dreams. We'll be happy to help you with anything you might need!